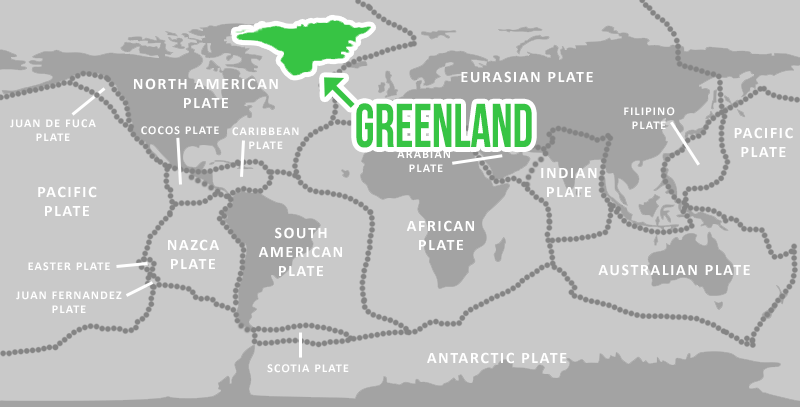 Whatever you may think you know about Greenland, like how it was settled by the Vikings and the fact that covered in more ice than its closest neighbor, Iceland, the country remains an elusive mystery to many. For instance, you may wonder if the island nation, reportedly coined "Grœnland" by the Nordic explorer Erik the Red sometime around 1100 A.D., is part of North America or Europe. In fact, it's a little bit of both.
So, Greenland is Part of Which Continent?
Geographically speaking, the island lies on the eastern edge of the North American tectonic plate, meaning it is technically part of the continent of North America. But, its major cultural influences come from quite a distance east of Greenland from Europe.
While the island likely saw seasonal, transitory habitation by Arctic people at least 4,500 years ago, it was European explorers who made Green-land what it is today. The general consensus is that Norse refugees began to establish semi-permanent settlements on the island sometime in the 10th century.
The official legal status of the country has been up for debate for hundreds of years — It has changed hands many times, flying under a lively variety of banners since its inception, including the Portuguese and Norwegian flags. It was officially claimed by Norway in 1262, becoming a Danish colony in 1814, following the loss of sovereignty by Norway.
As of 2018, Grœnland is considered a self-governing, "autonomous constituent" nation but officially belongs to the Kingdom of Denmark. Interestingly, it's not the only Atlantic Ocean-based island encompassed within Kingdom — the Faroe Islands are also part of Denmark.
This triad may seem unlikely, but if you look on a map, you'll find that you can draw a nearly perfect straight line from Grœnland to Denmark, passing through the Faroe Islands in the process.
What Makes a Continent, Anyway?
The question of Grœnland's status as a sovereign nation becomes more complex once the word "continent" is thrown into the mix. The general belief worldwide is that there are seven continents on Earth, so why is Australia its own homeland while Greenland, which is four times larger, is not classified as such?
Well, scientists typically separate continents from general landmasses based on several factors. These are the presence of unique flora and fauna, overall tectonic autonomy, and cultural uniqueness, among other traits.
Population numbers are also taken into account where continents are concerned. Grœnland is home to more than 57,000 people, a minuscule number that puts the country squarely at 207 in worldwide population rankings. [3]
Throughout the world, there exist several countries that don't fit in the accepted continental paradigm: India, while nestled on its own tectonic plate, is considered part of Asia. Grœnland, as previously mentioned, is lumped into the North American landmass.
And Iceland, just 180 miles east of the world's largest island, presents several challenges where continental classification by is concerned.
So, Is Iceland Part of North America?
First, Iceland can't be lumped into any of the earth's 12 tectonic plates. It's actually situated directly on the spot where the North American plate meets the European plate.
As for culture, Iceland is independent yet decidedly European. Officially, Iceland was once a part of both Norway and Denmark, but the island has pretty much functioned as its own entity since it was first settled, in about 900 A.D.
Iceland also has Europe to thank for its political climate: Archaeologists claim that the island nation established the first democracy in modern times, more than 1000 years ago.
So, Is "Grœnland" Really Green?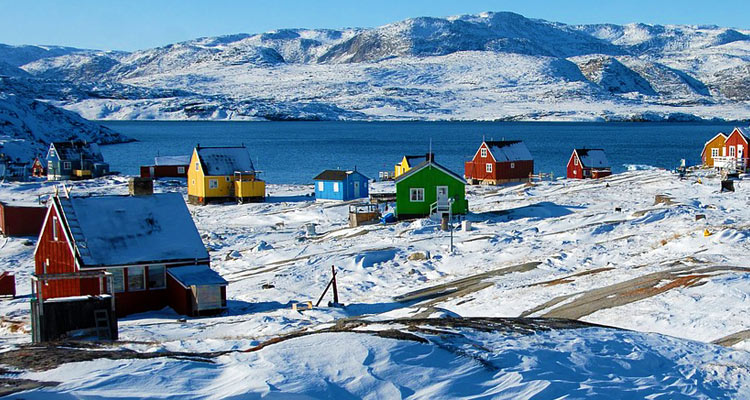 The world's largest island is comprised of 83 percent water, which isn't surprising considering that it's also home to the "only permanent ice sheet outside of Antarctica." But despite Grœnland's icy reputation, archaeologists believe that the island was once much more verdant.
Evidence suggests that temperatures on the island today are vastly different than those seen between 800 – 1300 A.D., when early Norse settlements were established. Sometime around the 13th century, temperatures dropped and the island's landscape changed.
The country's abundance of ice sheets and glaciers in modern times equates a population that's concentrated on the coastline. Therefore, the majority of the island's populated areas are comprised of fishing villages. Its capital city, Nuuk, is also its largest, boasting 15,000 inhabitants, but fishing is a major industry there as well. [6]
The fishing industry is so vital to Grœnland's economy and overall culture that the country holds a special fisheries agreement with the EU, although it's not an official member.