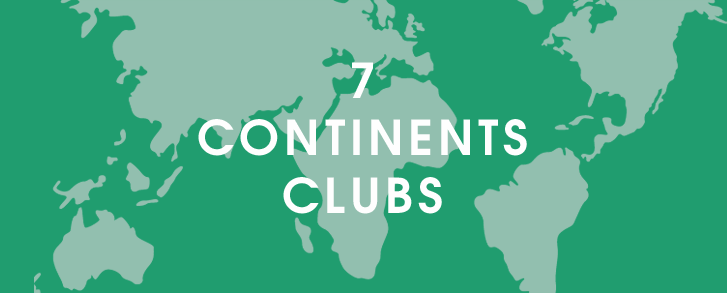 Extreme Sports With Seven Continents Club and Around 7 Continents
Two groups, Seven Continents Club, and the Around 7 Continents club, are dedicating to pursuing human sport in a global context. More specifically, Seven Continents Club was created for long distance runners who wanted to run a marathon on all seven continents. Around 7 Continents, however, is a group of cyclists who are currently biking a 85,000 kilometers trip across 7 continents, through 70 countries during the span of the next 5 years.
In 1995, the inaugural Antarctica Marathon took place on the mostly frozen, barely populated "Last Continent," making it possible for adventurous long-distance runners to run marathons on all seven continents. Soon afterward, Marathon Tours & Travel established the
Seven Continents Club
to celebrate the 390 men and women who have completed this global feat. Because the half marathon has grown in popularity in recent years, Marathon established a segment of the club for half-marathon runners in 2003.
Around 7 Continents is a seven continent, 85,000 kilometer long, 5-year bike trip being completed to raise awareness for famed adventurer Riaan Manser's "No Food For Lazy Man" charity. This insane bike quest began last month in Australia. The Around 7 Continents team will be Down Under until December, where they will cover 5,300 kilometers total. Next, the team will go to Europe and over 165 days, bike 8,200 kilometers. Then, Asia will be conquered in two parts, totaling over 32,000 kilometers.
The bikers will visit North America, South America, and Africa after that. They will end their trip in Antarctica, where the coordinates of the bike ride are still being planned out. Around 7 Continents, is accepting donations and is asking for help in paying visa costs. The group is sponsored by brands such as Canon, Adventure Inc., Leatherman, and Park Cycles. The team has an active web and social media presence, all of which can be accessed at their official website.
Seven Continents Club and Around 7 Continents are two clubs dedicated to celebrating the achievements of athletes who are interested in pushing themselves in different environments. So far, over 390 dedicated runners have run a marathon on each of the seven continents. The Around 7 Continents trans-continental` trek just began in September, so it will be interesting to follow along with the team as they cycle around the world in the name of charity.